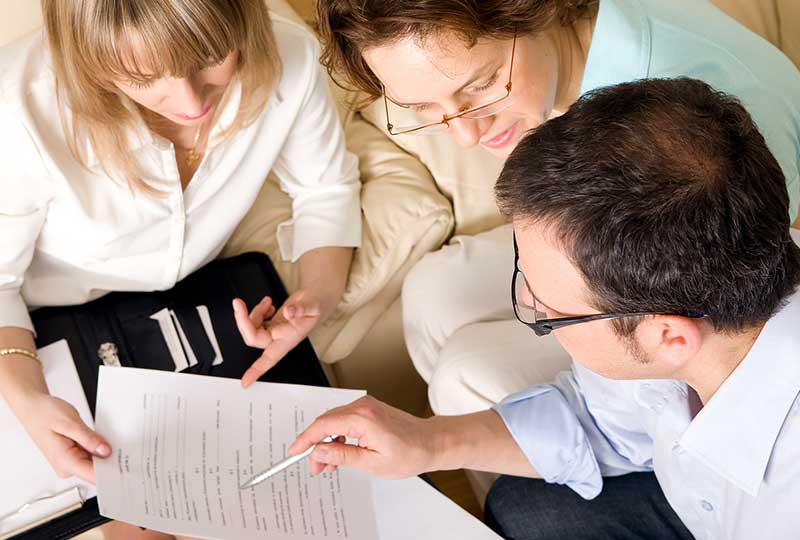 Mediation
Mediation* is an approach for resolving disputes without the use of a Judge or other third party decision maker and, therefore, without Court.
A Mediator is a neutral and impartial third party facilitator who does not decide the outcome of the dispute. The Mediator assists the participants to understand the areas of their dispute so that more effective communication can occur between those participants. In doing so, the couple is better able to work together to resolve their areas of dispute. Mediation is suited for family law and may be best known for use in family law disputes, but it is equally useful for any dispute, particularly disputes involving ongoing relationships. Some examples include, disputes involving wills and estates, employee and employer relationships, and child protection.
While many lawyers are Mediators, it is important to remember that the lawyer, as a Mediator, is not there to provide legal advice. The Lawyer Mediator is wearing the "hat" of Mediator and not the "hat" of Lawyer.
I have been a Mediator since 1998. I attended a 5 day training course. This training was really be beginning of an ideological shift for me and the way in which I practice family law and the way in which I work with clients to assist them in the resolution of their dispute.
The foundation of mediation training and mediation itself is consideration of interests and values, or, what is really at the heart of what is important to the participants. Oftentimes, the participants themselves do not know what is at the heart of what is important to them or the value that is inherent in that interest.
The Mediator helps the couple to discover that 'value' and how that value may underlie and control the dispute. In doing so, oftentimes the couple is able to discuss the underlying areas of their dispute so that it can be understood and resolved. This is critical.
I see my role as a Mediator as follows:
Assist my mediation clients to resolve their dispute (obviously!). This involves their immediate dispute. It also involves identifying and resolving the areas of their dispute that are so closely affected by the immediate dispute that the dispute itself cannot be resolved without resolution of these areas.
Refer my mediation clients to lawyers for independent legal advice to lawyers who are able to work with mediation clients to support the mediation clients during the span of the mediation and to maintain the integrity of any Agreement reached during mediation.
Provide guidance, assistance and reference to mediation clients to resources outside of the 'legal' community to provide ongoing assistance to the couple and their family for the long term success of their Agreement.
Ongoing support, through further mediation services, when the details of their Agreement may need some adjustments to continue to serve their needs. This is particularly true when there are children, who, of course, are growing, developing and changing as time passes. It is also true of the each of the couple, as each is also growing, developing and changing themselves, on their own, and through their associations with new people or new significant other in their lives.
This list is not expected to be exhaustive. It cannot be as my learning should never end. I strive to assist my clients in resolving their disputes now and in the future in a way that will be unique to them and their family.
*See Mediation Process »
Get In Touch
If someone you know or love is going through a separation or divorce, I look forward to assisting in making this difficult time be as smooth and seamless as possible. It is possible!
Please contact Bev today at
250-763-7333 or 250-769-7787